Altar with pulpit
For Evangelicals the most important thing in a temple was the proclamation of the word of God. Therefore, in the centre spot they put a pulpit on which the faithful focused their attention. They also attached importance to the sacrificial table (the altar) where holy communion was given. By putting together the two elements an original object was created – an altar with a pulpit (especially popular in the 18th century).
After the seizure of the building by Catholics, the pulpit in the middle of the altar and the stairs leading to it became unnecessary. On the main altarpiece a painting of The Mother of God of Częstochowa was put. Today not many churches possess altars with pulpits.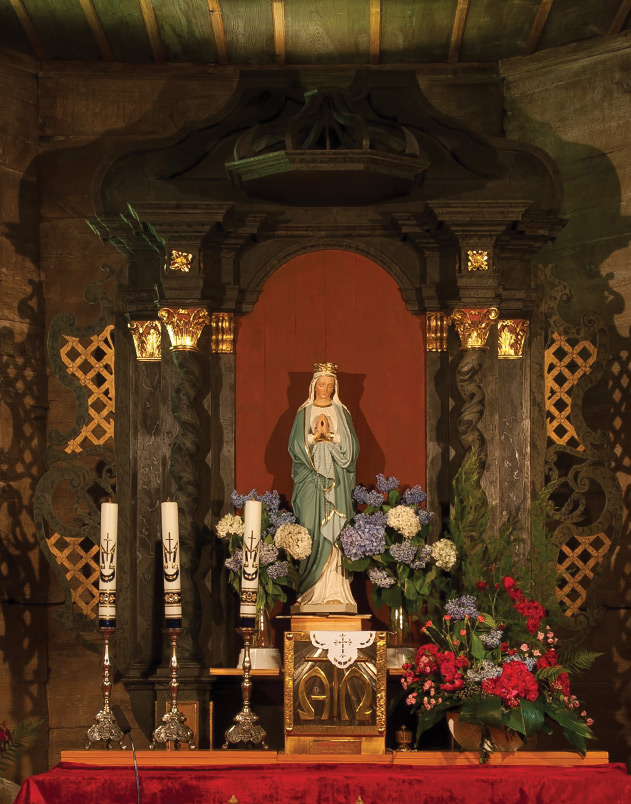 The pulpit of an Evangelican preacher was originally in the place of the painting.
The effect of work with wood done by the sculptors is an altar with decorations typical for the final stage of the Baroque style, so called Rococo. Artists then liked more sophisticated and decorative forms, such as spiral columns.
A balcony for the chosen ones
A unique place in some churches is a specially accented founder's lounge which is a "balcony" for the founder, open towards the chancel. Each benefactor who offered help, especially financially, was ensured his own space where private benches were. Such a lounge, like in theatres or opera houses, provided comfortable conditions during a liturgy or a mass. Apart from this, it was also a nobilitation by literally "elevating" those who helped the parish, by separating them from the rest of the faithul who were sitting in normal benches in the nave.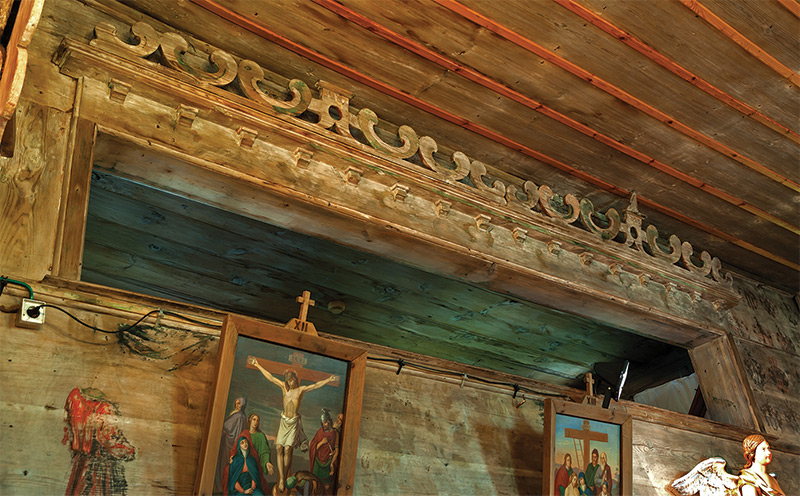 Who sit in the lounge? One could presume that it was built for the church's founders, the von Frankenberg family. Later it was porobably taken by other distinguished parishoners.
Address
46-262 Jakubowice
phone 77 414 45 01
Indulgences
3 maja (Najświętszej Maryi Panny Królowej Polski)
Zobacz również