CONE-SHAPED TOWER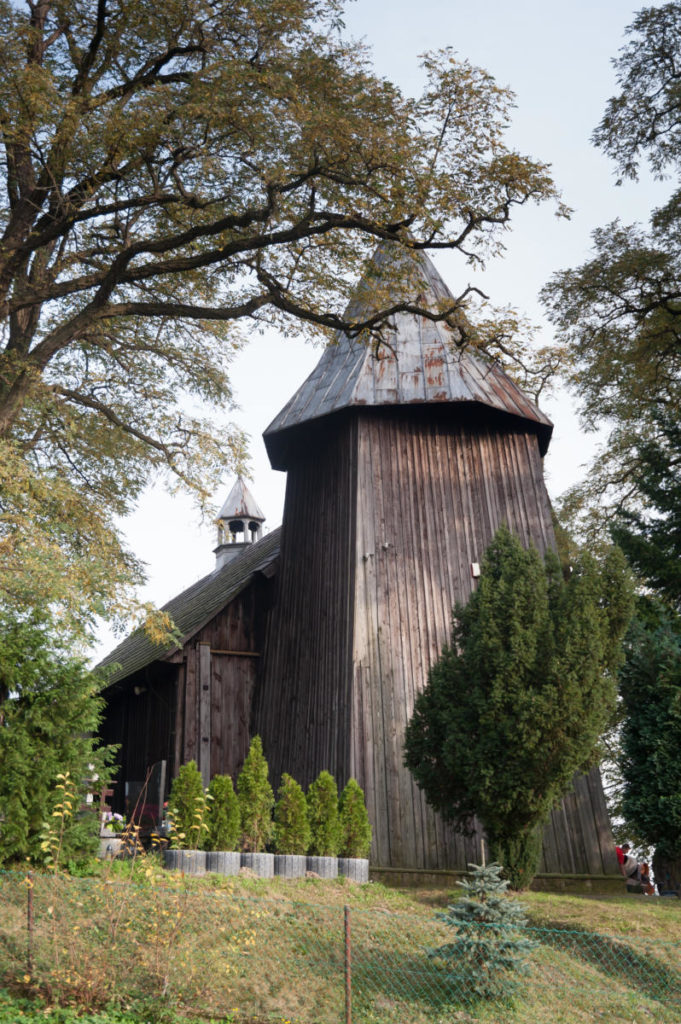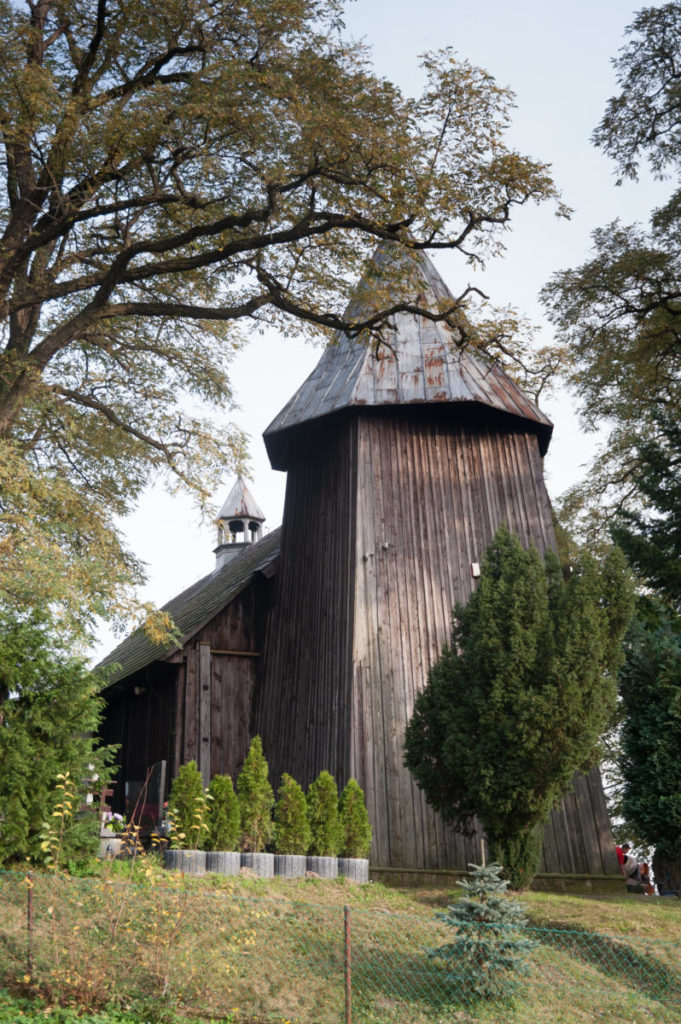 Wooden church of St. Philip and St. James in Koza Wielka was built at the turn of the 17th and 18th century. The main body was erected by a means of log-frame construction (wooden beams placed and jointed with a lock in corners). From the west side, a tower was added built in a post and beam construction. Its form is special because the walls are slightly inclined. Due to this construction, the tower resembles a cone, faintly expanded  in the top part. The cone-shape was also emphasized by by a tin roof, slightly expanded in the bottom part. Other roofs of the church were covered with end-jointed shingles, and the walls were timbered.
THE APOSTLES' ICON
In the main altar whose classic form refers to the style of Ancient Greece, a painted image of the patron saints catches the eye – the Apostles St. Philip and St. James.
The image was painted so that it resembles an icon (that is a "holy painting"): the figures are shown against a gold background which symbolizes eternity and they are holding their attributes  (Philip – the palm of martyrs and James the Less a cross). The thing that differentiates the painting from traditional icon is the use of chiaroscuro: this technique makes the figures lifelike, spacious, almost "corporeal".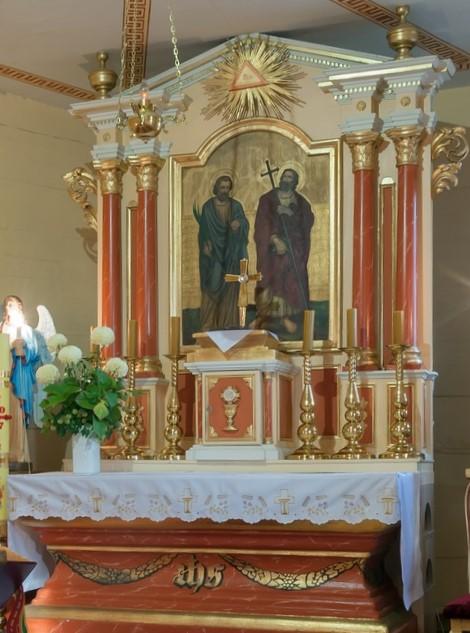 The saints Apostles Philip and James the Less have been shown together since the 6th century when their relics (mortal remains) were brought to Rome. Catholic Church in Poland celebrates both saints on the same day, May 6.
St. Philip was one of the twelve apostles of Christ. He came from Bethsaida and initially was a disciple of St. John the Baptist. He died a martyr's death most probably by crucifixion. He is a patron saint of hatmakers, fullers and confectioners. 
St. James the Less (distinguished from the apostle James the Great) was also one of Christ's closes disciples.  He was a son of Alphaeus and a brother of apostle Jude Thaddaeus and at the same time a relative of Jesus; he came from Nazareth. He ended his earthy life as a martyr – he  was threw off from a temple's roof. That is why he is a patron saint of roofers.
GALLERY OF SAINTS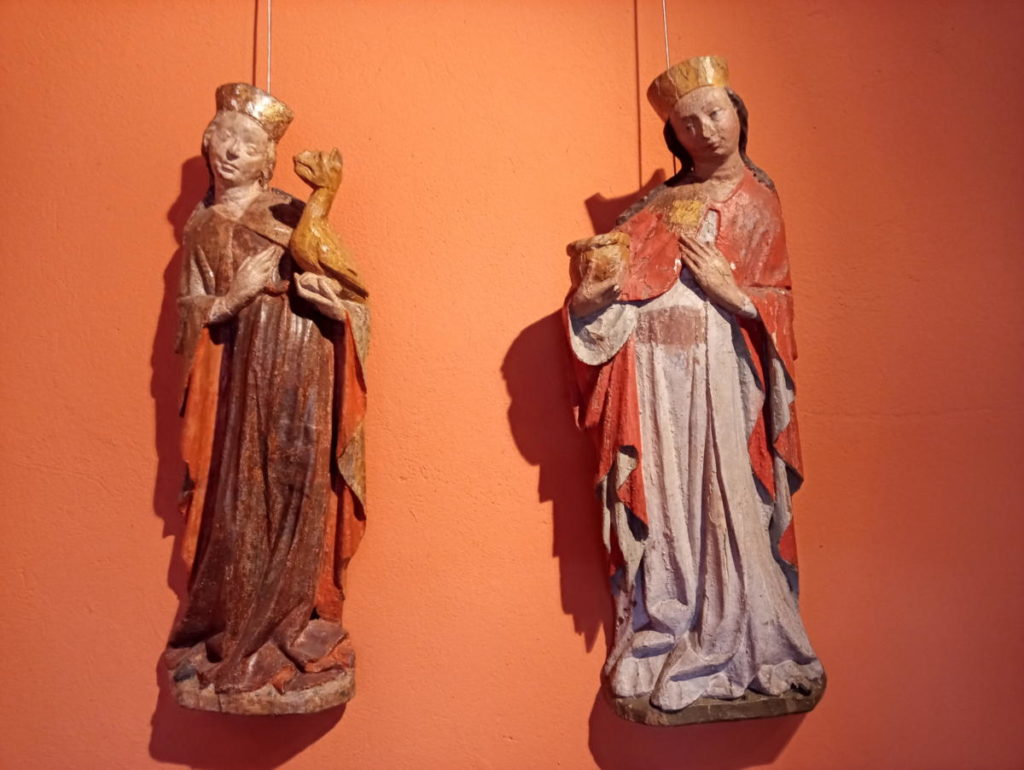 In the church, on the music choir there used to be figures of saints. Those were Gothic statues from the 15th century, much older than the church itself. Presumably they came form the wings of a box altar called triptych. Figures of St. Veronica, St. Sophia, St. Peter, St. Bartholomew, St. John the Evangelist, St. James the Great, St. Margaret and St. Dorothy were identified. Currently those 15th-century artworks has been moved to the Archdiocesan  Museum in Poznan.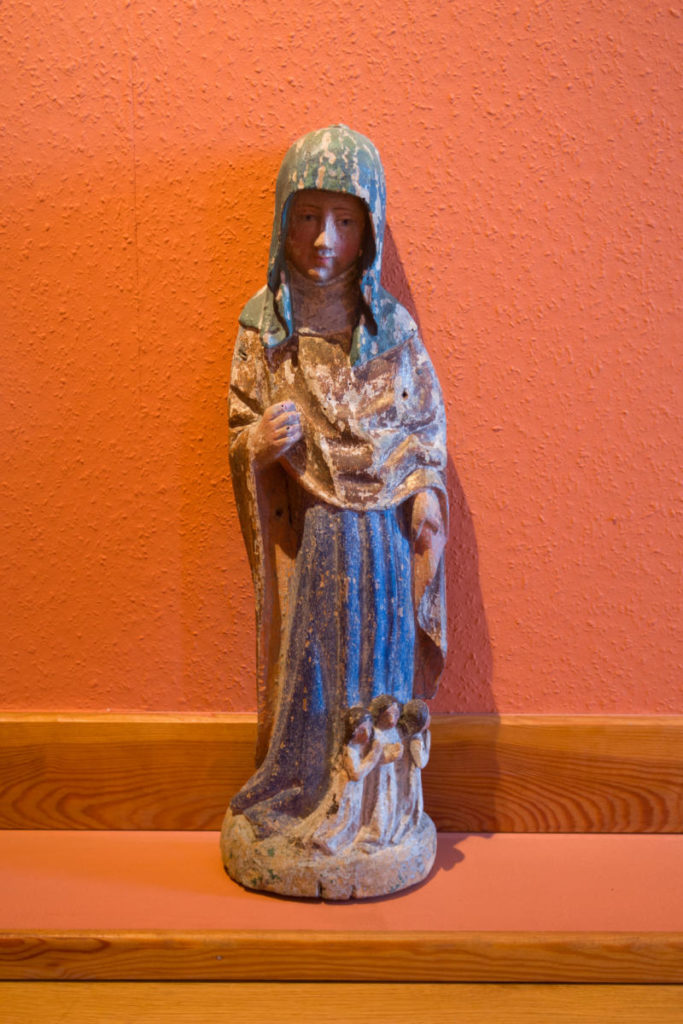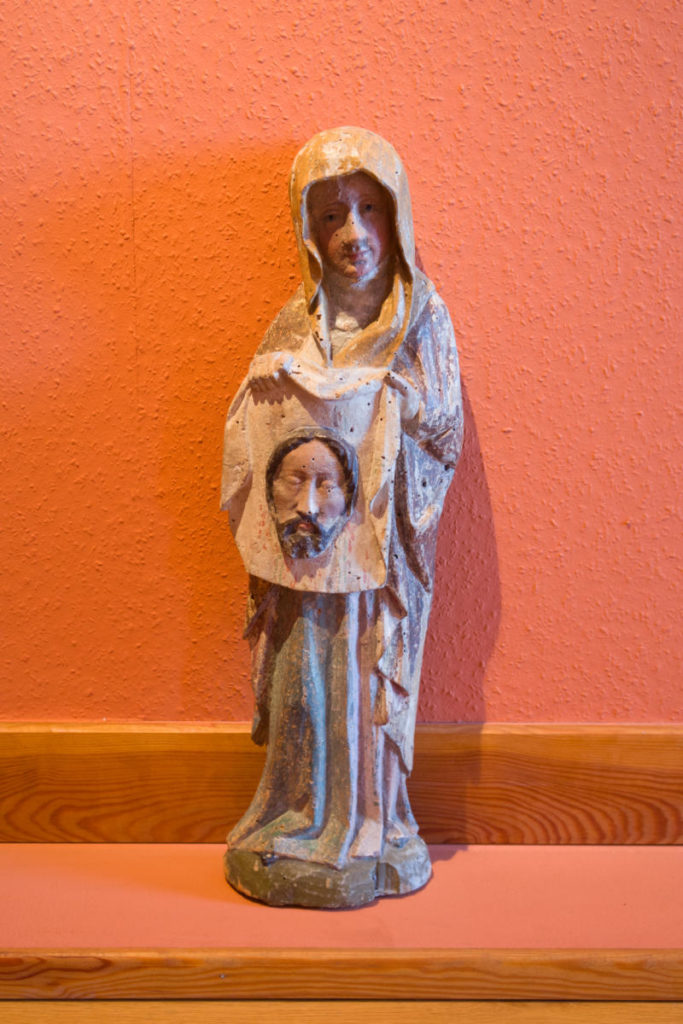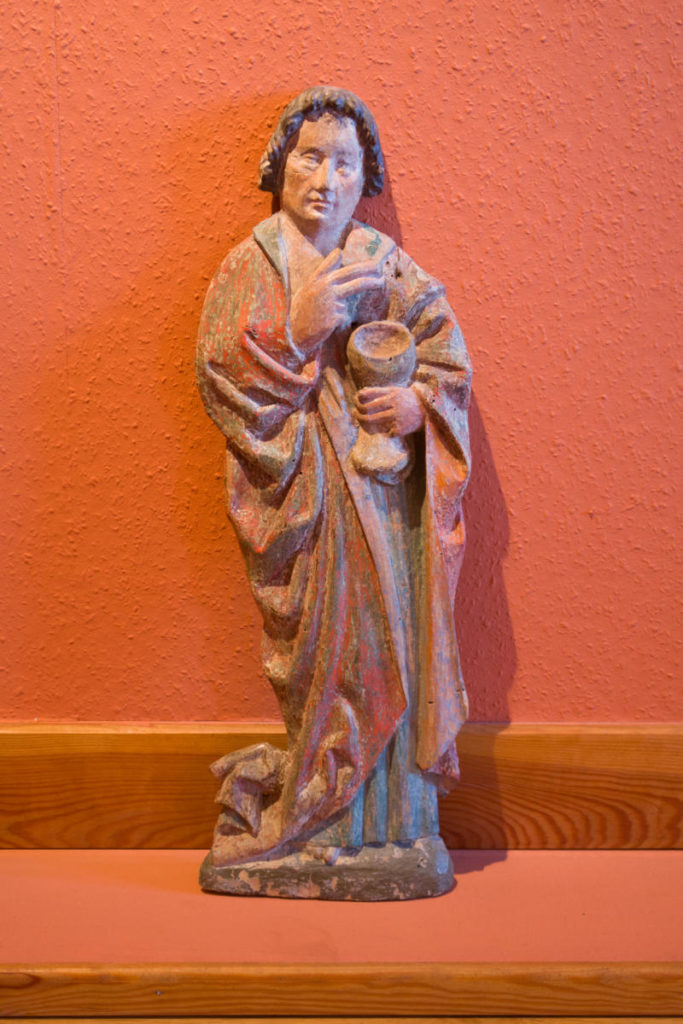 St. Margaret
St. Dorothy
St. Sophia
St. Veronica
St. John